Johnson Creek Watershed Council E-BULLETIN November 2014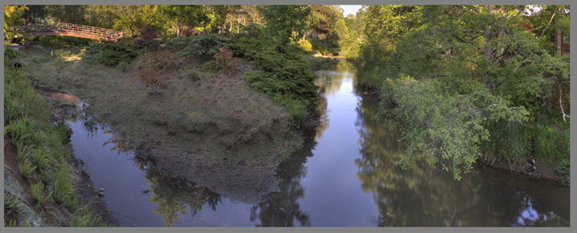 1)Â Johnson Creek Appreciation Night – Thursday, December 11 2)Â Update from Salmon Surveyors 3)Â Update on JCWC's Leadership Transition 4)Â Metro's Upper Johnson Creek Restoration Project 5)Â Calendar at a Glance
1) Johnson Creek Appreciation Night – Thursday, December 11  Everyone is invited to this winter celebration as we recognize volunteers and partners. We hope this event will continue to strengthen the ties amongst the Johnson Creek community. See event invite here.Program 
Narrated slideshow to showcase what we have achieved together
JCWC 20 Club – honoring volunteers who have contributed to 20 or more events (Russ Stoll, Melanie McCandless, Nicole Alexander, Walt Mintkeski, Kevin D. Hay, Paul Ciri, Paul Rayburn, Nate Whirty, Lee Spiker, Lora Martin, Julie Chapman) Plus Dick Schubert and Marty Urman will be receiving the Presidential Service Award. 
See project photos displayed around the room
Potluck dinner with JCWC providing main course and drinks. Additions welcome but not required.
Final farewell to Executive Director Matt Clark. Don't miss your chance to say good bye
Register:Â http://jcwc.org/johnson-creek-appreciation-night-registration/
2) Update from Salmon Surveyors Every Saturday from October 18-Every Saturday from October 18 – December 13 volunteers are surveying four sections of Johnson Creek, Crystal Springs and Kelley Creek tributaries searching for evidence of spawning fish. This year the project is supported by 60 volunteers. If you live by Johnson Creek please give us a call if you see any fish too. (Photo by Katie Sombat – wild, successfully spawned female coho in Crystal Springs) It's been a successful year! Eleven live sightings have been recorded in Crystal Springs alone. Three carcasses have been retrieved, sampled and returned. Last week volunteers Jenai Fitzpatrick and Claudia Garcia found the first carcass in the mainstem too. (Photo by Jenai Fitzpatrick – wild, successfully spawned female coho in mainstem Johnson Creek near Telford Rd.) To read more about the salmon surveyors experience – see the Salmon Diaries blog here. This project is made possible with funding from the East Multnomah Soil and Water Conservation District.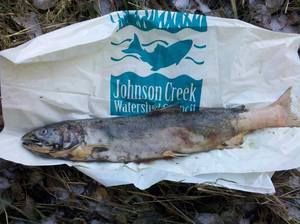 3) Update on JCWC's Leadership Transition Executive Director, Matt Clark's final day at JCWC is December 5. The Board of Directors has hired Miriam Barnard through the Non-Profit Association of Oregon's Executive Transition Services. Miriam who has more than a decade of non-profit management experience will serve as JCWC's Interim Executive Director. She will start two days a week on December, providing day-to-day support of staff and operations/administrative leadership of the organization to ensure a smooth transition. She will continue until a new Executive Director is hired and on board. The Executive Director job posting closed last Friday, November 14. JCWC's Hiring Committee will be reviewing candidates over the next week and is scheduled to begin interviews after Thanksgiving. If you have additional questions or comments, please contact board vice-chair, Dick Schubert at (503) 652-7477. To read more about Miriam, see her profile here. 4) Metro's Upper Johnson Creek Restoration Project "Look at those rootwads! My eyes had just caught a glimpse of a large deck of logs with the rootwads still attached. I immediately started thinking about how to acquire those logs. Large pieces of down wood with rootwads are one of the essential habitat features in our streams – think of them as part of the furniture of great salmon habitat…" Article by Metro's Kate Holleran. Read more about the project here.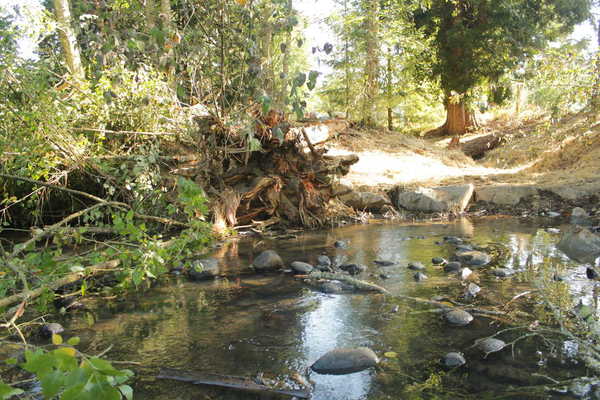 5) Calendar at a Glance  RSVP's are helpful – email amy@jcwc.org if you plan to attend an event.  Saturday, December 13 – Final volunteer restoration event of the season at Veterans Creek with Friends of Trees, Portland Parks and JCWC – 9am-12pm. RSVP with Amy at amy@jcwc.org. Monday, December 15 - EMSWCD PIC Grant Applications due. See more information here. Monday, January 19 – The Courts at Eastmoreland restoration project. Help protect Tideman Johnson Park by working in adjacent areas from 10am-1pm. Wednesday, January 21 – Volunteer Orientation at JCWC Headquarters 6pm. Come sit down with staff members and seasoned volunteers to learn more about what we do here at Johnson Creek Watershed Council, our mission, and how you can be a part of the work. Several programs are renewing in January. These include Johnson Creek Park Stewards and Green Street Stewards. Contact Amy at amy@jcwc.org with your interest.